Get the Relief You Need at Our Massage Spa in Albuquerque, NM
Nothing is more relaxing or healing than a good massage from a professional. At Zion Wellness, we offer a variety of massage options, whether you're looking for something to relax after a long week at work or you need help healing from an injury. You will work with an experienced massage therapist who targets all the right spots and gives you a relaxing, relieving massage that will have you leaving our office feeling more refreshed than ever. You won't find a spa massage like this anywhere else in the area.
A Variety of Massage Options
When you book your massage appointment with us, you get access to a full menu of massage options to meet your needs. We offer deep tissue massage, Swedish massage, lymphatic massage, full body massage and back massages in Albuquerque, NM, so you can get the exact type of relief you need. If you're looking for the perfect date night option, try a couples massage so you can both get the relaxation you deserve. We even offer sports massage designed to improve your body's healing and performance so you can head back out to play in a more relaxed state and reduce your risk of injury.
Trained Massage Therapists
You never have to worry about getting a subpar massage from someone who doesn't know what they're doing when you book a spa massage in Albuquerque, NM. We can help you choose the right type of massage to meet your needs and get you feeling great. Self-care is such an important part of life and we can help you do just that with affordable options.
Contact us today to schedule an appointment with one of our experienced massage therapists.
TAKE REST IN OUR RETREAT
A Premier New Mexico Spa &
Wellness Center since 2006

Zion Wellness and Spa offers signature treatments to our customers and clients in Albuquerque. Our guests embrace simple luxuries through our collection of relaxing, professional treatments utilizing a wide array of natural and organic products.
Our professional staff will work with you to meet your needs. Whether you are
new to massage & skin care treatments or a long time wellness enthusiast, our treatments are crafted to enhance your senses and overall well-being.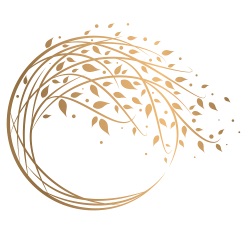 Alexandria Lexington
Owner - Zion Wellness & Spa
FREQUENTLY ASKED QUESTIONS
Find an Answer
MORE INFORMATION
Have another question for us?
Zion Wellness is a place where you can retreat into a sanctuary
of healing treatment, soothing sounds and caressing aromas