Zion Wellness and Spa is committed to bringing you the most relaxing and rejuvenating spa experience out there. We offer many different types of massages that will help relax your body and revitalize your spirit. From the moment you walk in our doors to the moment you leave, you will be surrounded by the sights, sounds, smells, and sensations of peace and tranquility.
We know how hard it can be to put ourselves first. However, self-care is one of the most important things you can do! Studies have shown that regular massage can help in managing anxiety or stress, improve your mood, increase circulation, and even help you sleep better. In the end, you just might end up being happier, healthier, and more productive when you take the time to treat yourself with one of our world-class massages.
At Zion Wellness and Spa, we also focus on energy balancing and clearing. When you feel "out of sync" or "down", this means that your energies are out of balance. During one of our energy balancing massages, we will work on clearing the mental, physical, emotional, and spiritual roadblocks that are holding you back from living your life to the fullest.
No matter what you're here for: a relaxing day off, a date night, a girl's night, or an energy healing session, we will work our hardest to make you feel as important and valuable as you truly are. We can't wait to meet you.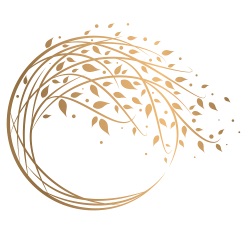 Alexandria Lexington
Owner - Zion Wellness & Spa
We are so happy to welcome Lisa to the Zion Wellness Family! 
Lisa has worked as a massage therapist since 2009, and has a passion for helping people feel their best. She delivers effective and detailed massages, focusing on the specific needs and conditions of our clients. Lisa has extensive knowledge of anatomy, pathology, and PNF (Proprioceptive Neuromuscular Facilitation). She is certified in and has worked extensively with Manual Lymphedema Drainage, which can help relieve pressure in swollen areas of the body and increase functions of the immune system. Lisa also serves on the New Mexico Lymphedema Awareness Board.  
With her profound knowledge of massage therapy and anatomy, Lisa is equipped to deliver many different kinds of massage including: Manual Lymphatic Drainage, Complete Decongestive Therapy, Swedish Massage, Sports Massage, Myofascial Release, Active Isolated Stretching, Trigger Point Therapy, Pregnancy Massage, and Geriatric Massage. It is her goal with each patient to enhance mobility and flexibility while reducing pain and discomfort. Whether you have specific medical needs, or you just need a relaxing massage, Lisa is the best woman for the job.  Please be aware of COVID restrictions in place during this pandemic
Click the button above to schedule an appointment!
*Please note that all Lymphatic Drainage massages must be accompanied by a Doctor's note. 
Zion Wellness is a place where you can retreat into a sanctuary
with healing treatment, soothing sounds and caressing aromas.
OUR ADVANTAGES
Why Choose Us